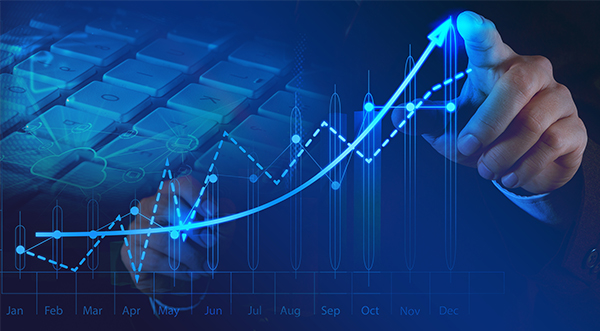 It is reported that in the first quarter of this year, the economic growth of Shanghai pudong area remained stable, with the GDP growing by 6.8 percent.The real economy is gaining momentum. Six major "hard core" industries are growing fast, and biomedical, aerospace, software and information services are bucking the trend, growing by 11.7 percent, 40.1 percent and 13 percent, respectively, in the first five months of this year.Industrial investment reached 17 billion yuan, an increase of 80.6%, reaching the highest level in the same period in recent years. This has added momentum to steady industrial growth and industrial transformation and upgrading.
Last year, the economic aggregate of Shanghai pudong entered the "trillion club" and achieved a significant milestone. Hang yingwei, the mayor of pudong new area, said that pudong will make every effort to promote high-quality development of economy on the integer platform, focus on six "hard core" industries and promote high-quality development of manufacturing industry.
Aiming at "China chip", pudong will push forward the construction of Shanghai integrated circuit design industrial park, fully implement the "multi-billion" project, accelerate the construction of smic, huali ii, jita semiconductor and other projects, and accelerate the breakthrough of key and core technologies.In terms of "innovative drugs", a pudong biomedical industry map will play a guiding role, and the construction of zhangjiang innovative drug industry base and zhangjiang medical device industry base will be accelerated in the second half of the year, so as to effectively promote the local transformation of high-quality r&d results and form the development advantage of the whole industrial chain.
In addition, pudong will also start the construction of zhuqiao aviation industrial park to accelerate the gathering of composite materials, engines and short cabin, electromechanical and other fields of enterprises, and strive to form a new growth point of manufacturing around "blue sky dream".We will actively introduce new energy vehicle manufacturing projects and core parts supporting enterprises, and accelerate the production of more "future cars" at jinqiao intelligent network automobile test base.The bank card industrial park, pudong software park and information industrial park will be further integrated, the demonstration application of 5G new generation of information technology will be promoted, and the development of big data industry will be accelerated to form a "data port".
It is reported that the 2019 world conference on artificial intelligence will be held in pudong, Shanghai in August. "intelligent manufacturing", one of the six "hard core" industries in pudong, will center on the construction of zhangjiang artificial intelligence island and lingang international intelligent manufacturing center to promote the clustering and development of artificial intelligence industry.